posted: April 19, 2009
Purchase
Children
Hard Times Hanging at the End of the World
Kemado
CD, LP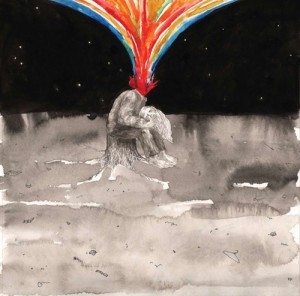 The 70′s are in the air again, in more ways than one.  Heavy bands are making concept albums again, which I find very cool.  Children's new record is their take on a post apocalyptic world.  Children is the essence of heavy rock, with everything I like in a band; a pair of blistering lead guitarists, a powerful drummer that summons your caveman blood and a lead singer that screams his guts out, so that you get exhausted just listening to him.
When Hard Times starts you're not quite sure what to expect.  The opening to "Advanced Mind Control" has about 25 seconds of spacey, synth riffs that have you scared that you accidentally inserted Children of the Sun in the CD player.  At first when the screaming guitars kick in, you might think that this is an obscure bootleg of "Highway Star", but then the thrashing begins and you know that you are firmly planted in the 21st century.
No 80 minute disc for these guys.  Hard Times rocks from start to finish without taking a breath.
–Jeff Dorgay