posted: May 6, 2009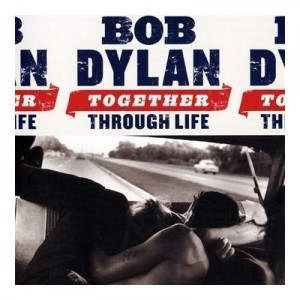 Bob Dylan said in a recent Rolling Stone interview that journalists don't understand him and after reading a few reviews of his newest album, Together Through Life, I can sympathize with him.
Here's the bottom line:
Bob Dylan is one of the coolest cats ever.  Who am I to dissect this man who's been making great records since my childhood?  Sure, his voice is a bit more gravely since Modern Times, but this record really swings and it sounds great.  I highly suggest the Deluxe Edition, which includes a CD and LP.
Dylan claims that this record was inspired by the sound of the classic 1950′s Chess and Sun recordings; it certainly has a big, warm, round sound to it.  And the tunes within are kind of upbeat and even romantic, which is an interesting twist, but there I go trying to analyze it!
Take Together Through Life home and enjoy it.  Don't bother trying to figure Bob Dylan out.
–Jeff Dorgay