posted: April 4, 2010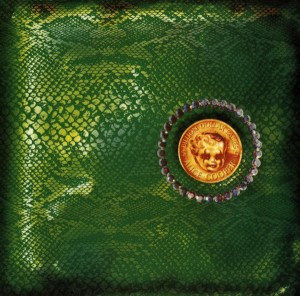 Rhino not only continues to press splendid LPs but remains far and away the vinyl leader among major labels due to its analog-based reissuing of rock titles that have long deserved such treatment. No musty warhorses here, thank you.
Alice Cooper's hard-rock classic Billion Dollar Babies blends cabaret, pop, and horror themes to spectacular effect. Along with 1972's School's Out, the 1973 set stands as Cooper's finest studio achievement, a front-to-back miasma of engaging hooks, absorbing riffs, eerie lyrics, and the singer's trademark sneer. The presence of mega-producer Bob Ezrin and underrated guitar tandem of Michael Bruce and Glen Buxton—as well as choice cuts like the familiar "No More Mr. Nice Guy," theatrical "Elected," twisted title track, and blood-curdling "I Love the Dead"—help account for the record's timeless appeal and how, nearly 40 years on, its subtle creepiness outdoes today's overly obvious attempts at shock (here's looking at you for the past decade-plus, Marilyn Manson). Billion Dollar Babies is the blueprint that followers such as Kiss, Rob Zombie, John Lydon, and yes, even Meat Loaf, followed to the proverbial 'T.'
Pressed at RTI on 180g virgin vinyl and cut from the original analog master tapes, the LP sounds fantastic and features extraordinarily quiet surfaces. The always-tricky inner grooves don't give off a whiff of distortion or compromise, and the balance between Cooper's vocals and the musicians' tamed thunder is steady throughout. Ezrin's production is clean yet gritty enough to serve tunes that tackle themes of necrophilia, greed, and the macabre.
Better still? The deluxe packaging. The sleeve's original dimensions (rounded rather than boxy corners) and imitation glossy snakeskin cover are meticulously reproduced, and the giant pullout dollar-bill poster and punch-out wallet photos of the band members reside inside the gatefold sleeve. Fans couldn't ask for better. Love it to death indeed. –Bob Gendron