posted: September 1, 2010
Purchase
Porcupine Tree
Atlanta
Live Album
24 bit-48khz download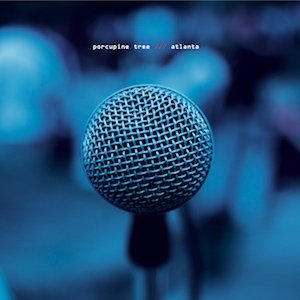 Recorded during The Fear of a Blank Planet Tour in 2007, Porcupine Tree have recently released a 24/48 recording of a complete show that they played in Atlanta, Georgia. Originally mixed for release as a complete live album, the project was shelved after the band released a similar set on their recent DVD Anesthetize.
Years of touring has made Porcupine Tree very accomplished in the live realm, producing a show the old fashioned way – working for every bit of it. And they have been rewarded with a very loyal, passionate fan base.
The quality of this recording is outstanding, succeeding at capturing the essence of the live feel. Very rich and full on, when the band let rip as on the opening track, "Fear of a Blank Planet" , it is an assault on the senses that takes me back to the two gigs I saw on this tour in London and Sydney. This hi-res recording takes you as close to a live Porcupine Tree experience as it is possible to get without actually being there.
While this recording is an excellent place to start if you are new to the band, with a setlist focusing mainly on their recent albums. They cover most of the Blank Planet album, as well as tracks from Deadwing, In Ansentia and the Nil Recurring EP. Legacy fans will appreciate that this recording is unique, containing the first live release of the track, "A Smart Kid."
Finally, there is another good reason to own this recording as all profits from the release of this download go to the Teenage Cancer Trust so as well as a good listen, your money is going to a very good cause!
–Adrian Goldsmith