TONEAudio's 2012 Publisher's Choice Awards
We're almost done with the award thing…
The short list here is the nine products that are my "teachers pet" awards.  Captains privilege.  Some of these have made their way into my reference system, most are fairly expensive, towards the top of the high end, all are worthy of your inspection.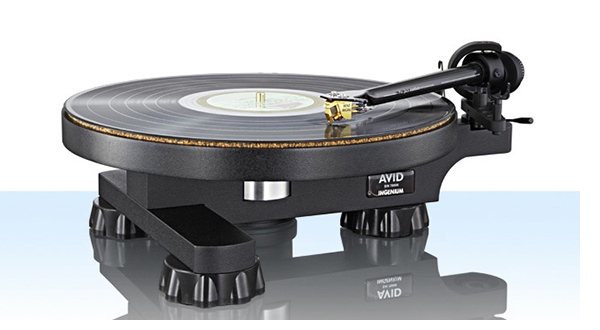 AVID Ingenium Turntable
$1,300 – $2,500 (depending on configuration)
AVID designer Conrad Mas has made a successful design exercise into a commercial product by distilling all of AVID's core engineering values down to their ultimate simplification.  The Ingenium can be purchased without tonearm, with Pro-Ject or SME arms, and is also available to accommodate two tonearms. (a pair of 9-inch arms or a 9 and 12-inch arm)  Everything else in this price range, look out.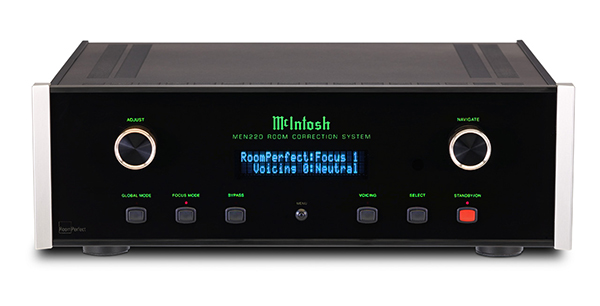 McIntosh MEN 220 Room Correction Processor
$4,500
Utilizing Lyngdorf's Room Perfect software, the MEN 220 can transform a troubled room with ease, or give you much better speaker placement options. If you can't place your speakers where they need to be in your room for the best sound, you need to take the MEN 220 for a test drive.  And it's a snap to use.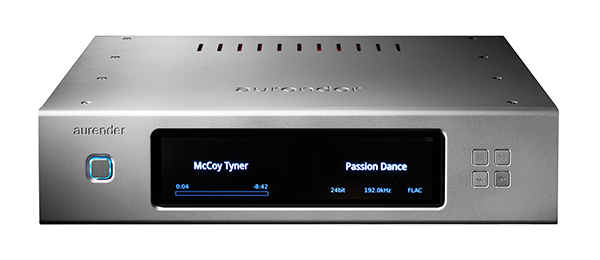 Aurender S10 Music Server
$6,900
The Aurender S10 sets the bar for audiophile music server sound quality.  With a 2TB hard drive onboard and easy access to NAS storage, wading through a large music collection is very easy.  Built like a $30,000 preamplifier instead of a computer that's been thrown into a box, the Aurender delivers fantastic sound, buffered to a Solid State Drive before leaving the digital outputs.  This has become my reference server for high resolution digital files, all managed via their convenient iPad app. Burmester 111 Musiccenter
$46,000
Before you freak out, thinking this is a $46,000 music server, relax.  The 111 does incorporate a music server (with a pair of 3TB internal drives, one for main storage, one for backup), it is much, much more.  The 111′s split chassis design – half for digital, half for analog, contains a DAC that is very similar to the Burmester 089 CD player/DAC and a full function preamplifier, identical to their 088.  They even include an iPad in the box to use as a controller. The Burmester 111, is the perfect hub to a high quality music system for those desiring a minimal box compliment.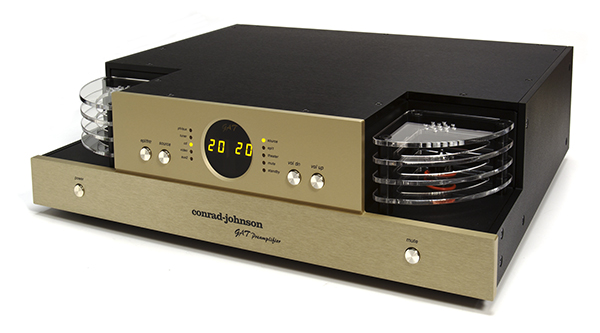 Conrad-Johnson GAT Preamplifier
$20,000
While all past flagship preamplifiers from CJ have been all-tube designs, the GAT is a hybrid design, utilizing a single 6922 (6DJ8) tube per channel with a MOSFET buffer stage, giving it the bloom you would expect from a CJ preamplifier, with a level of output drive that is usually reserved for preamplifiers with a fully balanced output stage.  Tonally, right down the middle of the sound from the legendary ACT 2 and ART 3 preamplifiers.  In short, excellence personified. Octave Jubilee Monoblocks
$69,000/pair
The Jubilee Monoblocks are Octave's no compromise flagship.  Inside the massive casework, is a power supply to match, built to the highest level.  Utilizing 8 6550 output tubes per channel, these 250 watt per channel amplifiers are without peer. You could buy a new Porsche Boxster S for the same amount of money, but what would you power your system with?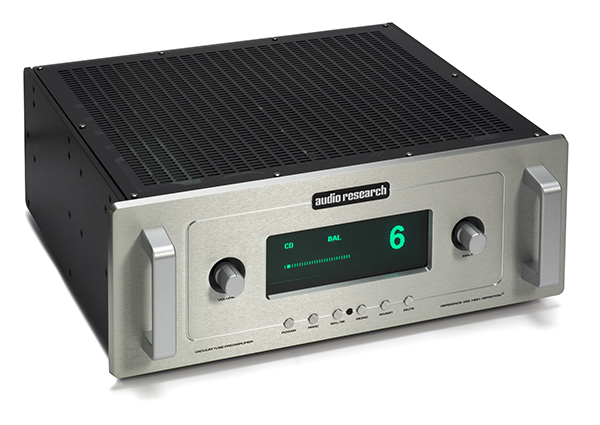 Audio Research REF5 SE Preamplifier
$12,995
The REF5 SE continues the path forged by the legendary SP-3 and SP-10 preamplifiers, offering a neutral tonal balance with a slight touch of tubeyness thrown in, just so you know you aren't listening to solid state gear. ARC is at the top of their game these days, with all of the current REF gear near perfection. Best of all, those with the REF 5 can get upgraded to SE status for a minimal charge.

Durand Talea Tonearm
$9,500
The Talea is priced at the upper end of the scale, but if you crave musical soul, the longer you live with it, the more you will love it. An amazing combination of high tech materials and hardwood, the Talea allows VTA and Azimuth to be set on the fly, making it an incredibly easy arm to set up and live with.