TONE Audio's 2015 Publishers Choice Awards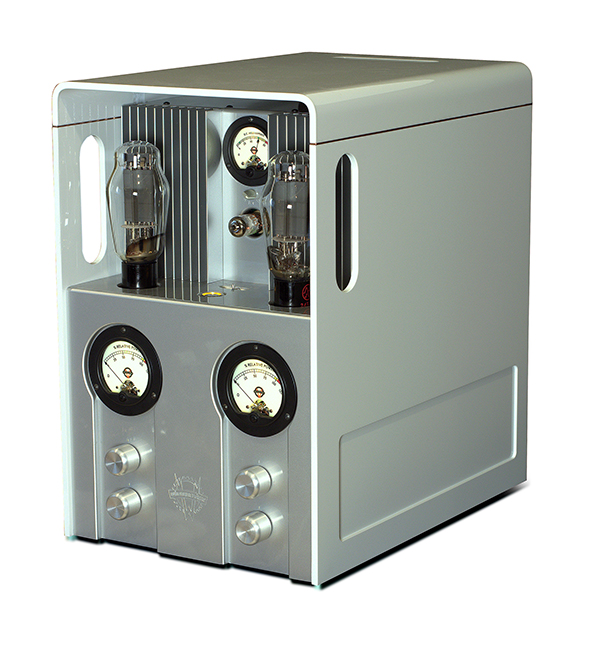 In case you haven't perused our first print edition, here are my nominees for my "favorite things" of last year's reviews.
These are always my personal favorites, no rhyme or reason, no target to hit, just the products that jumped out at me and happen to be a ton of fun. Some of these are amazing values, some are highly utilitarian, while others are merely just cool on one level or another. So, for the grumpasauruses in the audience, don't read too much into this!
Whammerdyne 2A3 Truth Amplifier  (image above)
$25,000
Made just down the street from me, this amplifier is just so damn cool, I have to own one someday. Yeah, it's a 2A3 design, but it's the coolest 2A3 design. While most amps of this topology struggle to produce two watts per channel, the Whammerdyne Truth cranks out 4.3. Those of you with massive monoblocks might scoff, but for someone with a pair of 100db+ horn speakers, this will take your system to 14. It's like having a 500hp Lotus Elise!
Featured in our first print edition, the review is now live on our website here. If you don't want to read through, just buy one. If you want the ULTIMATE 2A3 SET, there is nothing better.
Simaudio MOON LP 610 PHONOSTAGE
$8,999
www.simaudio.com
If you just want to listen to high quality vinyl, never have to screw around with vacuum tubes, and have the conviction to settle on one awesome cartridge, there are few better choices than the LP 610. And should your audiophile nervosa get the better of you months down the road, you can always invest in the 820S power supply for even more performance. An even better value proposition if you have a top level Simaudio digital player or preamplifier – you can plug both in.
ProAc Tablette Signature Speakers
$2,400/pair
www.soundorg.com
www.proac-loudspeakers.com
ProAc has been perfecting the Tablette for decades, subtly refining the drivers, cabinet and crossover to a point where you might wonder if it can be improved further. Who knows? In five years, they may take this "little speaker that can" to higher heights, but for now, it's the one to beat if you want a tiny pair of speakers that sound like a big speaker. In a small to modest sized room, they are tough to beat for their tonal accuracy and their ability to create a three dimensional soundstage that will have you swearing up and down that there are a pair of electrostatic speakers staring you in the face. Available in a number of beautiful finishes, the only real requirement for getting the most out of your Tablettes is a pair of high mass, high quality stands. The more mass you can muster here will determine the weightiness of the bass response. Wimp out on the stands and you will be underwhelmed. Spend a few extra quid and you'll be shocked at just how much LF extension these speakers can muster. The Tablette is one of high end audio's best chameleons.
AMG Giro Turntable
$12,200 with Tietro cartridge
www.musicalsurroundings.com
The AMG V-12 is a design success – both sonically and aesthetically – with a compact, yet high mass, footprint. Underneath its deceptively simple outward appearance lurks fine machining and assembly unrivaled by other turntables costing much, much more, but with a price tag close to 20k without cartridge, out of reach of some vinyl enthusiasts. The Giro comes in at about half this price, and when bundled with their Tietro cartridge for $12,200 does not have a lot of competition. This gorgeous turntable delivers the sonic goods, is easy to set up and will take all but the most obsessed analogaholics to sonic heaven.
You could easily spend the cost of the Giro on a cartridge alone, but after sampling it with a number of higher priced cartridges from Lyra, Clearaudio and Ortofon, the Tietro is such a synergistic match, we'd suggest you spend the difference on more vinyl.
Nagra Jazz Preamplifier
$12,995
www.nagraaudio.com
While the high performance, small form factor isn't always a fit for the American "bigger has to mean better" philosophy, Nagra's Jazz hails from decades of pro and consumer design experience, providing a highly refined sound. Think BMW M3 CSL instead of Dodge Hellcat and you're getting the picture. With a tiny footprint (12.2 x 10 x 3 inches) and three tubes under the hood (2- 12AX7s and 1 12AT7), the Jazz matches the rest of the Nagra components, making an all-Nagra system potent yet unobtrusive. Nothing epitomizes the saying "good things come in small packages" better than Nagra gear, and the Jazz in particular.
Decware ZP3 Phonostage
$1,295
www.decware.com
The Decware ZP3 couldn't be more of a polar opposite of the Nagra Jazz, but this small group of Illinois craftspeople share the same level of sonic and manufacturing excellence. Paying homage more to '50s and '60s American hifi design than Apple computer, the ZP3 is full of touches that you'd never expect in a phonostage at this price – especially a lifetime guarantee.
An MM phonostage, those needing additional gain can add Decware's outboard ($699) step up transformer, which can be customized to your cartridge's characteristics. Mounted to a VPI Classic One turntable we found the combination of the ZP3, step up transformer and a Denon DL-103r to provide some of the most fulfilling analog sound we've heard without breaking the bank.
Dali Epicon 8 Speakers
$20,000/pair
www.soundorg.com
www.dali-speakers.com
Today, there are a number of speaker manufacturers whose offerings start at $20k, but this Danish company had to struggle to release a product this expensive. Thanks to their major scale of manufacturing, and the fact that they design and produce all of their drivers in-house, they are one of a few select manufacturers in the world that can actually produce a speaker this good for $20k.
At $20k you expect incredible sound; Dali delivers that and more. What you might not expect at this price is the level of coherence and ultra refinement that the Epicon 8 offers, which makes them such an amazing value. And we haven't even touched on the lovely Danish craftsmanship in the cabinets, again a result of their manufacturing prowess. The Epicon 8 looks like a $100k speaker and sounds like a $50k speaker. I wish they made automobiles too!

Roon Labs Player
$20/month
www.roonlabs.com
The brainy dudes that developed the Sooloos music system set the world on fire years ago with a music server that set the standard for a user friendly GUI. The only drawback was that you needed five figures worth of Meridian hardware to take advantage of it. Having amicably severed their ties with Meridian, the original musketeers went on to form their own company, Roon, and took the concept further. Much, much further.
Many analog lovers complain that music servers lack the tactile experience of the physical act of looking through record jackets, or flipping through the bins at record stores. While Roon still can't deliver that (yet) it does give you an amazing virtual experience that you can't even get at a record store, unless you had Henry Rollins be your personal shopper for the day.
I've never found a better way to discover more music than Roon and Tidal combined, and it's been a great way to rediscover the 20,000 titles I already have in my collection.
Wyetech Ruby STD Linestage
$9,500
www.wyetechlabs.com
Despite the wacky name, the Wyetech Ruby STD is a phenomenal linestage, offering a level of resolution only bettered by a few models costing much more. Though the look is decidedly vintage, the sound is much more modern. While a hint of tubey-ness still comes through, this one is as natural as they come with that ever so slight bit of tonal saturation that tubes bring to the table.
Using straightforward tubes (2- 5687 and 2- 12B4s) that designer Roger Hebert hand picks and matches, the Ruby will not break the bank when it is finally time to retube. We suggest just calling Roger and buying an extra set when you purchase your preamplifier. The longer you listen, the longer you will love it; the Wyetech Ruby is as honest as it gets.